South Estonian Food Conference is taking place for the 7th time, in Elva, Tartu county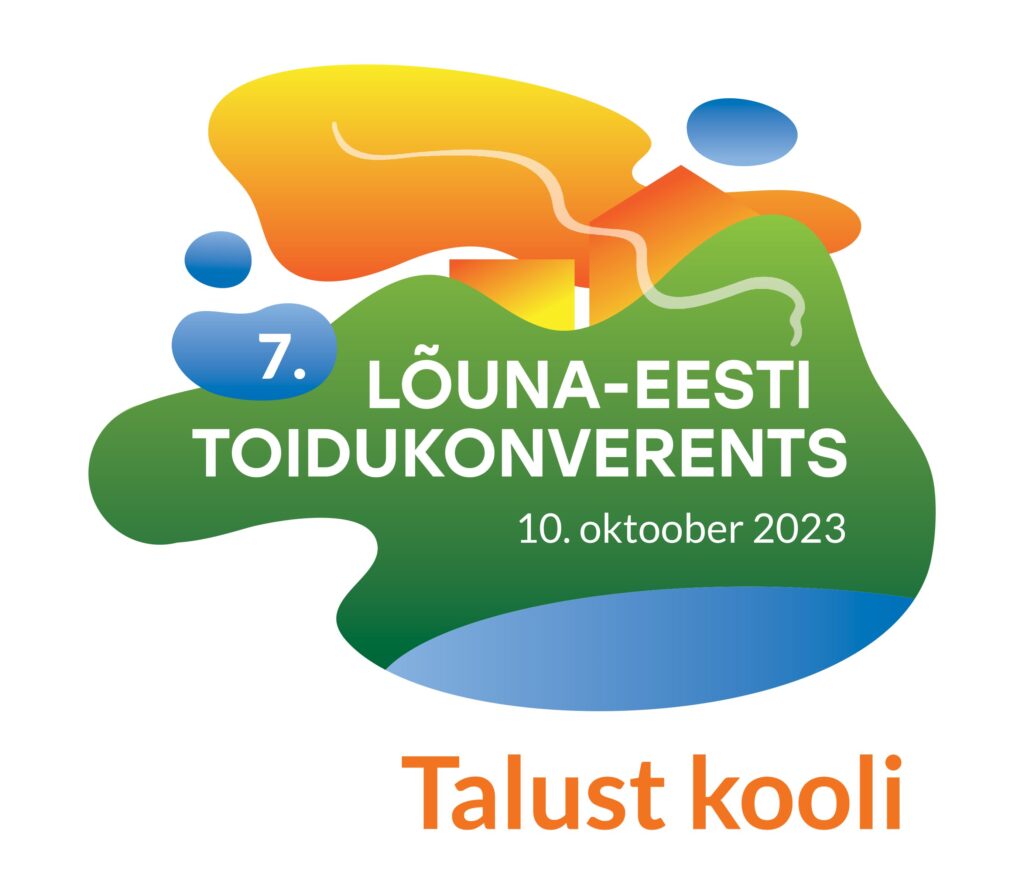 Dear food producer, food provider, food specialist – we are waiting for you at the 7th South Estonian Food Conference, on October 10, 2023, in Elva, Tartu County.
This year's theme is "From Farm to School" – conference focuses on how to get  organic and local food, the production of local small producers, to kitchens of our educational institutions. In addition, the conference aims at raising awareness – especially among the employees of educational institutions and policy makers. The conference is held in cooperation with the INTERREG project "Baltic Municipality's Food Coalition", which focuses on the above-mentioned topics and seeks a solution to them.
Regional Minister Madis Kallas will give the opening speech, the moderator of the conference will be Urmas Vaino. At the end of the conference day everyone is welcome to attend a reception, where discussions continue in a collaborative atmosphere. The caterer of the reception is an innovative and ambitious start-up company The Naturist, whose mission is to reduce the environmental footprint related to meat production, and is engaged in the development of non-meat.
The official part of the South Estonian Food Conference is divided into 3 topic blocks:
What is the foreign experience of cooperation and procurement of local raw materials?
Why is it necessary to prefer local and organically grown food?
What are the obstacles to getting local food?
As always, the list of conference speakers is representative and versatile:
• Triin Muiste, nutrition therapist and experiential trainer, CEO of Triinu Toidumaailm OÜ, talks about the future of school meals.
• Elen Peetsmann, head of the Organic Center of the Estonian University of Life Sciences, talks about the bottlenecks in favoring organic food on the menus of educational institutions.
• Once again, Meelis Mõttus is in front of us, who talks about his experience of being an organic and local producer – what have been the challenges and what has supported him on this journey. Let it be said that, in addition to the usual dairy products such as butter, kefir, yogurt, milk, Metsavenna Meierei also produces very unique and tasty cheeses. Of course, it is especially worth highlighting the traditional sõir /special estonian cheese/ protected with a geographical indication. All of the above are produced organically.
• Sirle Sõstra-Oru, senior specialist of Tartu Town Government's management service, who is responsible for organizing catering services in schools and kindergartens in Tartu, talks about how to make a procurement that increases the quality of school meals.
• The catering service provider's view is presented by Aaro Lode, head of Baltic Restaurants Estonia. The company is the largest catering service provider in Estonia, serving 182 catering locations across Estonia – general education schools and kindergartens, universities, office buildings, staff restaurants. School catering is provided by Baltic Restaurants with its well-known brand Daily.
• Tiit Toots, board member of the Võrumaa Development Center, introduces the project of establishing a valorization center for South Estonian garden products. According to the concept, the primary goal of the valorization center is to ensure that institutions managed by local governments (children's institutions, nursing homes, etc.) are equipped with high-quality raw materials for food preparation, thereby increasing the share of organic raw materials.
• For the first time, we also have 2 foreign speakers who will talk about how Sweden cooperates in procuring local food and raw materials for educational institutions and how small producers cooperate. (Presentations in English, with simultaneous translation.)
SCHEDULE: meeting and coffee break at 9:30, conference at 10:00-16:30, including a lunch break in the canteen of Elva Gymnasium, 10-15-min walking distance. At 17:00-19:00 reception with a surprise speaker and an innovative and inspiring menu.
The Southern Estonian Food Conference is the largest meeting place for small and medium-sized food producers in Southern Estonia, where they can exchange thoughts and experiences, broaden their horizons, and receive information on current industry topics. About 100 food entrepreneurs, producers, and suppliers (all over Estonia) have been present at the conferences held so far.
Participation in the conference requires pre-registration and is free of charge, the latter applies only if you give timely notice of your absence. Registration until 3rd of October HERE.